Immigration Services for Expats in India
Attn:Expat in India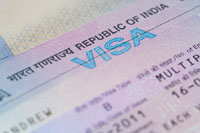 Is your Employment Visa Expiring?.
Do you need assistance for Extending your Employment Visa?.
Have you registered with the Foreigners Registration Office (FRO) and obtained your Resident Permit?
Any other immigration related Enquiry?
Just enter your details and Question in the box and our consultant will get back to you with your answer.